This is an interactive RFID Touch Screen for a Jewelry display.
Customers can use jewelry boxes and place them on the front shelf to learn more about any particular piece from the Tacori collection.
In addition to the large LCD touch display we embedded RFID antennas in the shelf to take the user straight to the piece's information.
On Screen the user can learn about the story behind the design and zoom into high-resolution images to better appreciate the detailed cuts from the Tacori Jewelers. 
All Tacori pieces come in a variety of materials and finished and can accommodate a variety of gems for each collection, so we paired every option on the UI so the user could see every combination.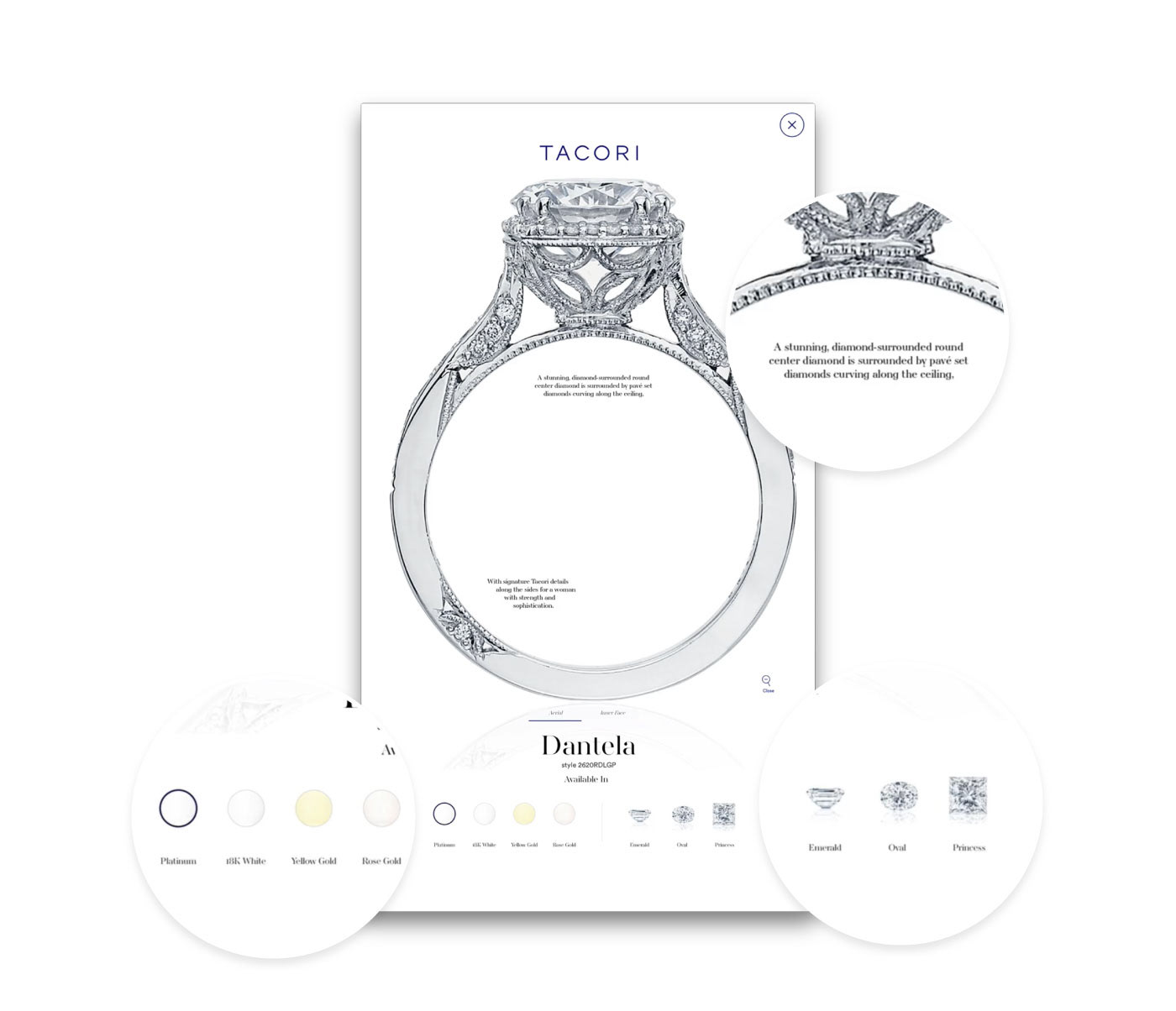 Each screen also shows all complimentary pieces within the collection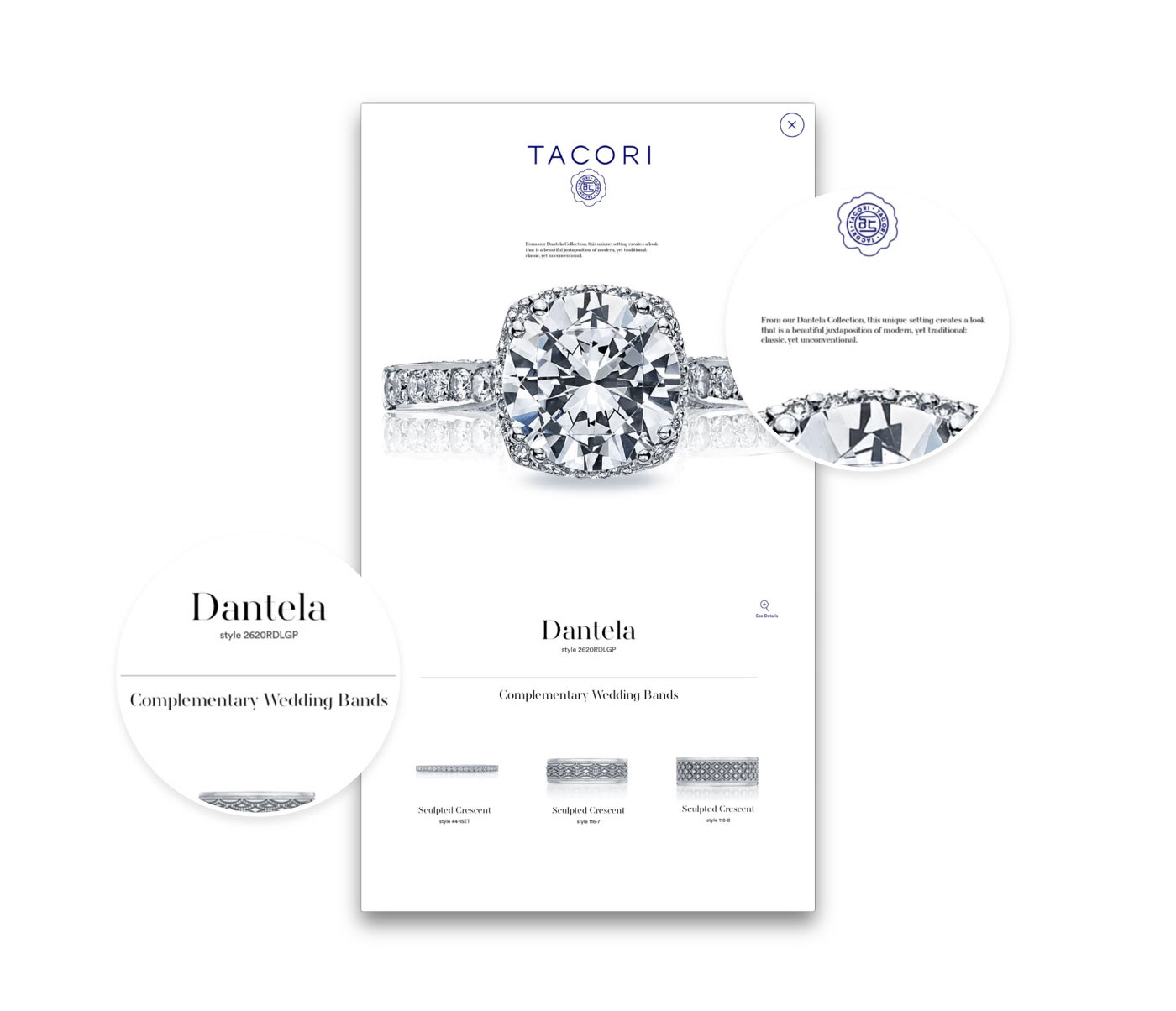 We showcased the screen at Tacori's annual partner event: