This is an interactive RFID Touch Screen for a store display.
Customers can bring sneakers from the wall and place them on the front shelf to learn more about any particular shoe.
In addition to the large LCD touch display we embedded RFID antennas in the shelf to take the user straight to the sneaker's information.
Once on the shelf the screen would load an intro animation with the sneaker's
name, price, colors and material information.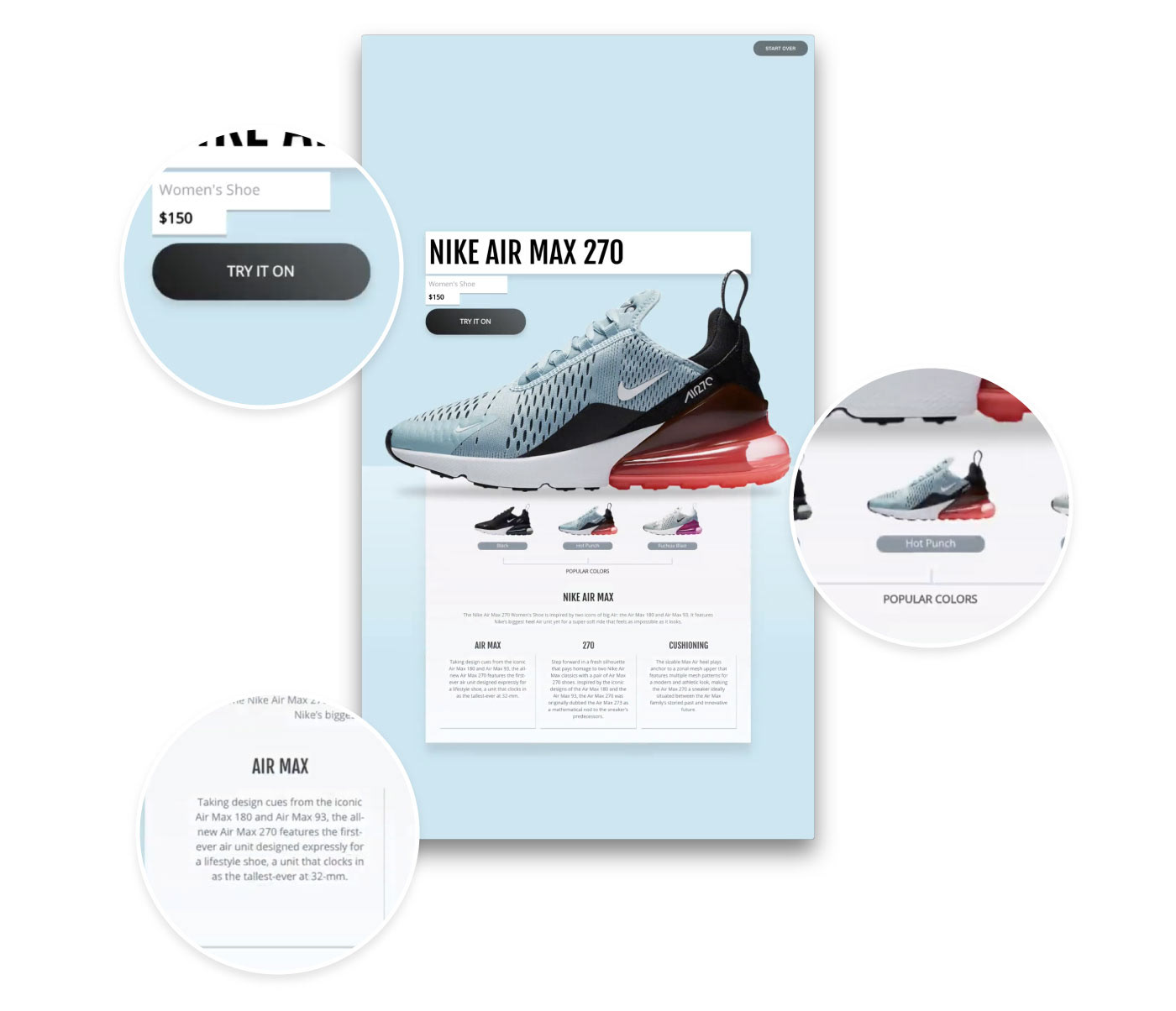 Users can also request to try a shoe size to a store assistant who would receive a notification on a mobile device.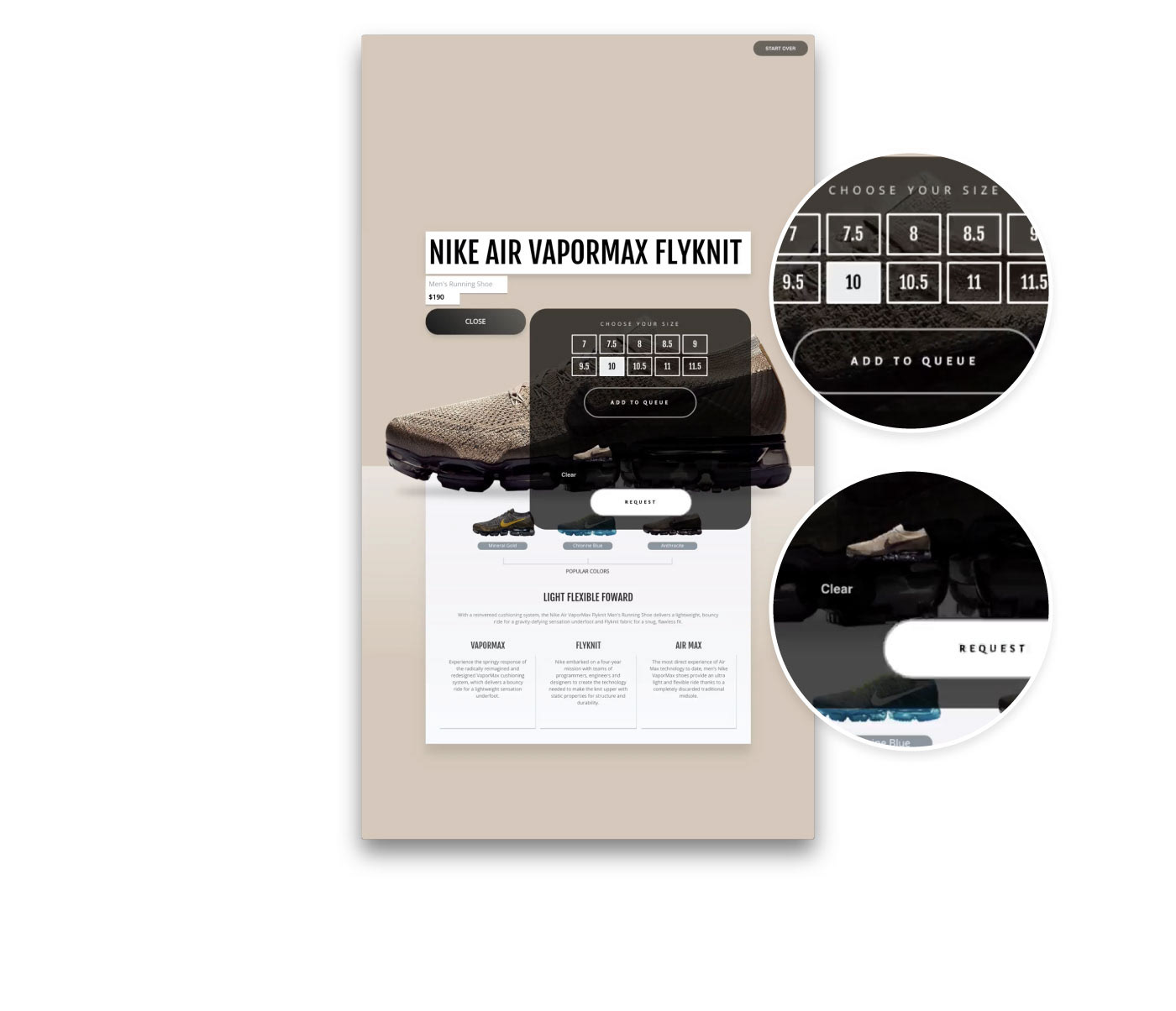 Instagram promo animation: